San Francisco


Financial Planning and Wealth Management for Young Professionals
Our
On Your Way to Wealth
service is KB Financial's wealth management for young professionals program, specifically created for young tech professionals, who have important questions but don't have millions of dollars (Yet!).
With On Your Way to Wealth, you will receive the following services specially designed for financial planning for young professionals:
Two meetings
Detailed notes and recommendations
Full tax plan
Unlimited e-mail support
Preparation of your tax return
On Your Way To Wealth
Wealth Management for Young Professionals
At KB Financial, we are dedicated to financial planning and wealth management for young professionals working in the tech industry.
Helping you get organized starts before the first meeting. You will get connected to our Way to Wealth system. Through Way to Wealth, we can start preparing for your first meeting with real-time information. No more planning based off dated, paper statements.
Your first meeting will focus on reviewing your current financial situation and answering your top three questions. By the end of our first meeting, we will identify the specific action steps we will take to shape and implement your financial plan.
The second meeting is focused on putting the pieces of your plan in place. You will bring your laptop or access to your accounts to the meeting. We will get to work by changing the way your 401(k) is invested or selling shares of your employer stock. The result is more progress and less work for you after the meeting.
Once our meetings are over, you will receive unlimited e-mail support. No more Google searches getting answers written for someone else. You can e-mail us any question related to your money or financial plan. You will get an answer that's specific to you and your plan.
Taxes are a part of everything we do. You will receive a detailed tax plan as part of your two meetings. When tax season rolls around, we will be there to help prepare and file your tax return.
Get On Your Way to Wealth today by scheduling a call.
Some recent articles from the blog…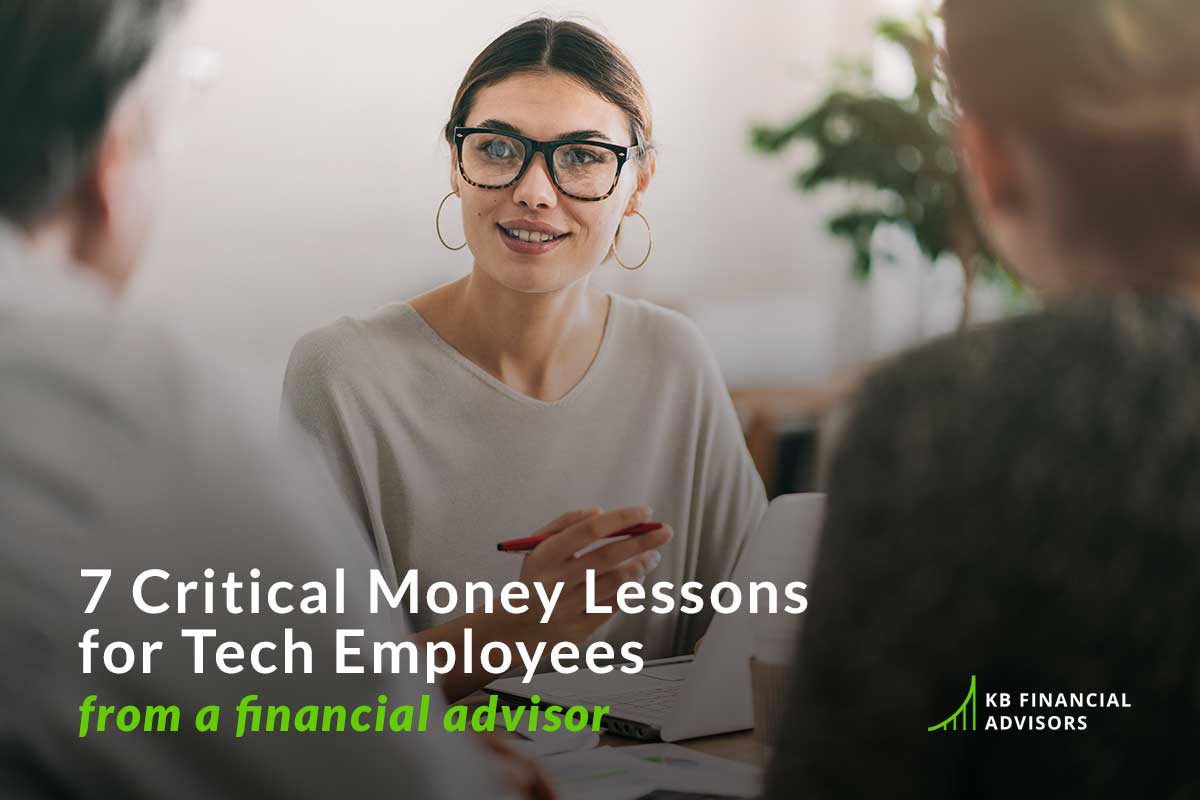 Build wealth and reach financial freedom with these insights from a certified expert. As a financial advisor, I work with tech professionals in all stages of their wealth-building journeys. Over the last ten-plus years, I've seen hundreds of clients make common money...